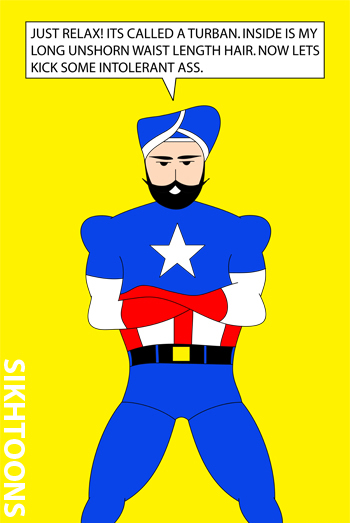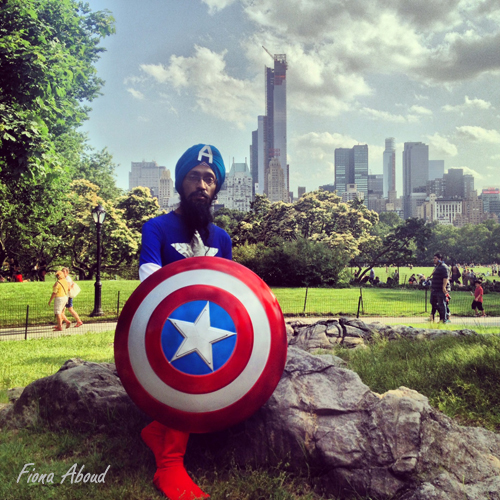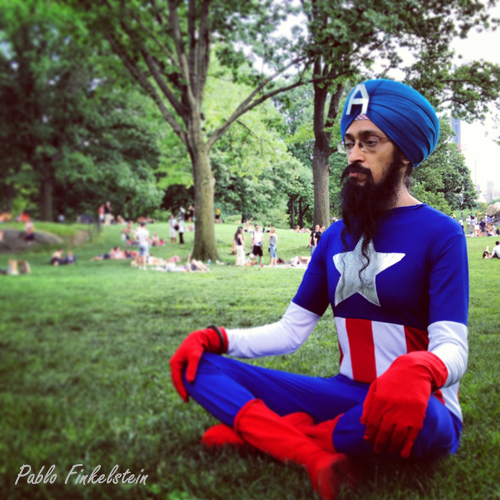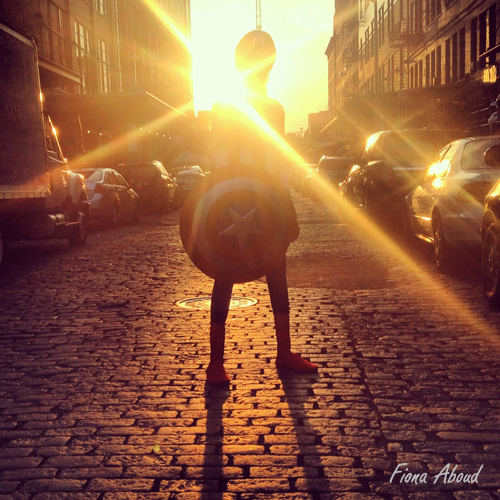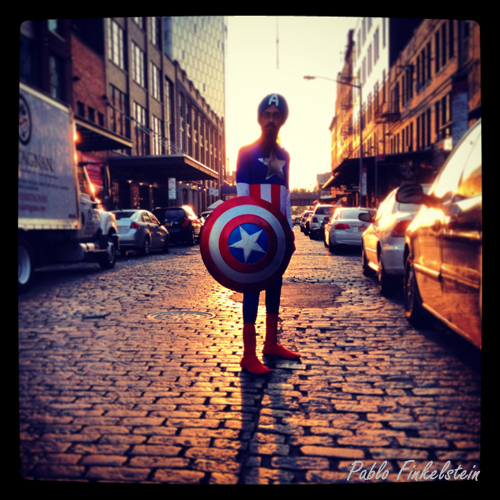 Images Courtesy Fiona Aboud and Pablo Finkelstein
Click to preview Captain America poster at Sikhtoons online store
Captain

 

A

merica


above was one of the biggest attention grabbers at the NYC Comic Con 2011.
A poster I created for the NYC Comic Con and a photographer's vision created for one of the most interesting days of my life this past weekend. I got to don Captain America uniform for an entire day criss crossing the lively streets of New York City interacting with its denizens. Young and old, men and women, police and fire officials, hundreds and thousands, just about everyone under the sun engaged, posed and captured my presence with their camera clicks.I share with you a little teaser as we wait for the release of the creative output from the photo shoot in the near future.
by Vishavjit Singh vsingh@sikhtoons.com